It's been tributes all the way since former Nigeria and Chelsea midfielder, John Mikel Obi announced his retirement from professional football on Tuesday after a colouful career that spanned two decades.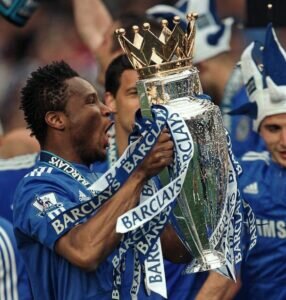 The former Super Eagles captain announced on Instagram that he had retired from professional football, ending a glittering career that brought it fame and fortune.
"There is a saying that 'all good things must come to an end' and for my professional football career, that day is today," Mikel wrote on his official Instagram page.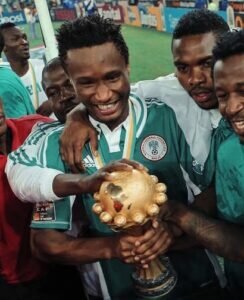 "I look back at the past 20 years of my career, and I must say that I am very satisfied with all that I was able to achieve and more importantly the human it has helped shape.
"All of this would not have been possible without the unwavering support of my family, managers, clubs, coaches, teammates and most importantly my ever-loyal fans. You supported me through my highs and lows, even on days that I did not live up to your expectations. I say a big thank you.
"I will also like to encourage everyone who I may have inspired one way or the other in the course of my career to never give up on their dreams, for every time you think about quitting, remind yourself why you started.
"This is not goodbye; it's the start of another journey, another chapter of my life. I look forward to what the future holds and I hope you will walk with me. Thank you."
And the tributes started pouring almost immediately.
Super Eagles captain Ahmed Musa tweeted: You have been an exemplary player and done great things in your career. Here's wishing you the best as you retire today. Cheers to bigger things ahead and best wishes to you and the family.
Moses Simon: You were exceptional on the pitch and Inspirational off the pitch.Happy retirement Skippo…
Coach Austin Eguavoen: Congratulations on your retirement, John Mikel Obi. An honor coaching you at the FIFA U17 World Cup 2003, AFCON 2006 🥉 & AFCON 2008. 🇳🇬. Enjoy the good life. 🥂
NFF: Thank you for the memories and goodluck @mikel_john_obi #MikelTheBest
CAF: A glory-studded career 😍🤩2013 #TotalEnergiesAFCON champion and Nigeria's iconic midfielder @Mikel_John_Obi announces his retirement ❤️. Best of luck 🙌
UEFA Europa League twitter handle: Enjoy your retirement, John Obi Mikel 🏆💙
UEFA Champions League twitter handle: Happy retirement, John Obi Mikel! 👋 #UCL
Chelsea FC twitter handle: Enjoy your retirement, @Mikel_John_Obi! Thanks for the memories. 💙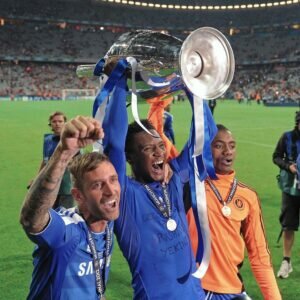 Mikel Obi's Honour List
Nigeria
Africa Cup of Nations: winner 2013; third place: 2006, 2010, 2019
Nigeria Olympic
Summer Olympics bronze medalist: 2016
Chelsea
Premier League: 2009–10, 2014–15 FA Cup: 2006–07, 2008–09, 2011–12
Football League Cup: 2006–07
FA Community Shield: 2009
UEFA Champions League:2011-12
UEFA Europa League: 2012–13
Trabzonspor
Turkish Cup: 2019–20
Individual
FIFA World Youth Championship Silver Ball: 2005
CAF Most Promising Talent of the Year: 2005
Chelsea Young Player of the Year: 2007, 2008
CAF Team of the Year:2005, 2013
Africa Cup of Nations Team of the Tournament: 2013
African Footballer of the Year runner-up: 2013